What our customers are saying
We're extremely proud of our customer reviews.
Don't take our word for it, look what our customers are telling us.
Amazing experience, listened to everything I wanted incorporated into the website. Fantastic communication, great support, made the whole experience a joy and a pleasure. Could not be happier. I highly recommended Becky and the whole team. Thank you.
Vicky Pearson of SeeYouBeeYou Coaching
Very pleased with the service and designer. Delighted with design and very quick, helpful and friendly responses.
Catherine Bell of Write Route
Steve really implemented everything I wanted in my website design. Once the initial pack was submitted, communication via email was excellent and changes were made quickly so I could review and then make further suggestions. Overall Steve really listened to what I wanted, worked fast, and created an excellent final product.
Jenna Moran of Jenna Moran
I am very pleased with the service, Steve was a great partner to work with, he took my requests into consideration and made very valuable suggestions. It was easy and pleasant to communicate with him. I love my new website!
Gyongyver Szabo of Best Chapter Limited
So easy to work with and very efficient. Really friendly service and very happy with the outcome
Sally Wilkinson of Sally's Floral Studio
Really happy and impressed so far! Jamie has been incredible!!
Gary Rawlings of The Difference Engine
Becky is an amazing web designer and I can't speak highly enough about her work! My website has come out even better than I had imagined and Becky was so quick to respond to questions, take on feedback and make edits to my website when requested. Thanks so much Becky!
Emily Bland of ExPhysEm
Becky has been beyond outstanding. Excellent quality of work and excellent customer service. Been a real joy working with Becky. She has helped me to make my dreams come true! Thank you Becky. I am forever grateful.
Omotoyosi Ariyo of Anointed For Leadership
Excellent service which I will use again. Far exceeded my expectations and delivered a great website very pleased with the result. The designer Dale was also quick in responding to my editing suggestions and made the whole process quick and easy
Muzzafer Chaudery of MC Vascular Ltd
Its been great and Dale has been very helpful, friendly and provided a great service.
Marcus Walker-loveridge of Marcus Walker-loveridge
Everything from start to finish has been very easy to do, the team at Webfactory have been very helpful through out the whole process, answering my many questions along the way. The design of the website is better than I imagined it would be. Overall a fantastic service provided, I would definitely recommend Webfactory, and I just wish I had sorted my end 12 months ago when I first started my subscription!
Steve Castlehow of S T C Fasteners Ltd
Excellent service from start to finish. This is my second website now, and they are both very good!!!!
Lee Pettman of Trade Cover Recruitment
The communication from Webfactory has been outstanding. At every stage I have been kept informed and no question has gone unanswered. First class customer service! Steve has been so helpful with the design process and has shown great patience and tact! The final result is exactly what I had in mind, thank you.
Sarah Shimmen of Work Better Wellbeing
I can't thank you enough for your friendly professional service. I'm defiantly a technophobe and have been helped and guided through every step. Thank you Becky.
Sue Brown of Sue's Crafty Creations
Great product and service. Very happy with how its turned out
Chris Beck of Legality Recruitment Ltd
Everybody at Webfactory has been super helpful. I am not a 'techie' and all the people I have dealt with have been super patient with me. All the communications have been efficient and prompt. Once the drafts of logo and website came in, all changes were made promptly and correctly. I am very grateful to Caitlin, Bee, Dale and Steve for all their practical and technical assistance.
Nicky Moore of Tap2tidi
Very nicely done and well managed. Dale was excellent and delivered great design, on time as was promised. Thank you for your efforts.
Anurag Sharma of Agilitz Technologies Limited
Quick, professional, exactly what I was looking for! Money well spent, Aloha.
Tom Williams of Tom Williams
I'm over the moon with my website design and the service I have received whilst working on my website with Webfactory and my designers. It's exactly what I wanted and pictured. The design is professional yet fun and I couldn't be happier!
Carmen Brookes of Razzle Dazzle
The customer service offered by Becky and your company is brilliant. I really like our new website. I will recommend you to other people who might be in need of your services.
Vitalis Nyaruwanga of SMV Health Group LTD
The entire process, from the initial phone call through to the first draft of the new website and the subsequent enhancements suggested has been a joy to be honest, and far easier than I had anticipated. Jamie was able to take my initial vision and provide a simple, elegant and perfect website for me. I would highly recommend paying for a service through Webfactory if you're looking for a personal, bespoke, professional website rather than trying to go it alone on the "make your own" services. Thanks all :-)
Chris Knight of Chris Knight
Honestly I cannot say enough about the helpfulness of everyone at Webfactory! Response time second to none!
Sarah Shimmen of Sarah Shimmen
Great service, super quick turnaround and the changes required were actioned fast as well - all round great stuff! Thanks!!
Noel Taylor of ComputerWorld Wales
Steve really understood my brand and represented it superbly in his design. He was wonderfully responsive, courteous and helpful in his responses to my queries.
Julian Bell of Julian Bell
I cannot recommend Webfactory highly enough. The experience from initial contact through website go-live has been first rate. They have a very client and service oriented culture with very friendly and creative team. I have used Webfactory for my logo, website and social media designs and have been really impressed with the results.
Brian Schwieger of Insight Partners Ltd
Jamie did a great job. He first put together a series of ideas that really helped guide me toward the logo I was after. It's often hard for clients to know what they want - one may have an instinct, but turning that into a tangible and appealing output can be difficult. I'm really happy with Jamie's designs and also with the the experience of working with him.
Nicko Goncharoff of Osmanthus Consulting Ltd
I have received an excellent service from Becky on my Logo Design. Right from the start, she immediately got the idea of the brief after a few exploratory discussions which showcased her excellent collaboration skills. What she eventually produced exceeded my initial expectations and everyone I have shown the Logo to so far have been extremely impressed. Becky also was extremely kind, patient and understanding when I had to pause the Logo design due to unforeseen circumstances and still got us to the finish line gloriously. I am so thankful for the exceptional service and help she has provided me to progress my business forward to greater heights. THANK YOU! She is a real asset to your company.
Omotoyosi Ariyo of Diaspora World Ltd
Becky totally exceeded my expectations of my website design. I was kept informed through out the process and the time scales were very quick. I am delighted with my new website.
Maureen Miller of Bambino Mondo Boutique
The Professionalism and sheer helpfulness from Dale were awe-inspiring if only more business and people were like this.
Nick Plumridge of The Books Of Nick James
Rhed did an EXCELLENT job! I am really happy with the end result. Thank you so much Rhed :)
Magdalena Guzina of H & H Vision Boards
No suggestions. But just a huge Thank You! to Becky for the logo design stuff. I love it.
Lisa Miller of Lisa M. Miller Author
I really enjoyed working with Becky. She was efficient, proactive and very creative. She has brilliant ideas and I really like that she turned around everything very quickly. Thank you Becky!
Dafina Malovska of Dafina Malovska
All team members have been very helpful, friendly and quick to answer any questions or resolve any issues I had. Recommended!
Ed Bullen of 137 Ltd
Steve have been absolutely outstanding taking it always to the extra mile, delivering on time! I didn't make almost any change from his first draft as it was even better than I imagined. And he's been offering his help for everything. Thanks so much Steve
Javier Ruza Lusquinos of Paellas Ole
Steve is a star, he built my website in professional way. Professional designer.
Ziad Hafez of MCR Heating And Plumbing LTD
Brilliant Designers. Thanks a lot for all the work. Looking forward for future business :)
Przemyslaw Kulesza Mateusz Sadowski of Spray-Me.co.uk
Becky was very helpful and super quick to respond. Great service!
Ed Bullen of 137 Ltd
Jamie was patient, understanding and great at interpreting my ideas. He is a great website designer.
Angeline Jackson of Fabulous Essentials LTD
We have been incredibly impressed by how well Rhed was able to take our brief and create a feel to the website which really reflected the way we wanted to communicate with clients and potential clients - thank you so much!
Paul Bobin of The Other Mind LTD
Rhed was great in following my general idea for the logo but also complementing it and making them better. She communicated well and made any amendments I asked for. So it was a 5 star service from her. Very happy with the end product!
Abdifatah Ahmed of Citybrite Facilities Management Ltd
Thank you for being straight forwards with things. I am no tech wizz - kid, so the easier things are, the easier I understand them.
David Ross of Airliner DVD
Steve is a legend! Super helpful and fast professional!
Marc Bester of The Lie Detector
Dale has been brilliant. Thank you for your patience ! :)
Faye Byron of House Of Margot
Steve has been very professional and proactive in sharing innovative designs for the website.
Ibrahim Muhammad of Finxplor Consulting Services Limited
Becky was brilliant, came back promptly to queries and understood what I wanted.
Aisha Khan of Platinum Solicitors
Great vision and creativity. Fast and friendly service.
Marc Bester of The Lie Detector
It was a real pleasure to be led by Dale and to get the results required so swiftly and accurately.
David Taylor of DT Tabs and Company Limited
Excellent service, I am very impressed with my website. Jamie did a brilliant job and got my design right the very first time, with only a few minor amendments which were quickly addressed. Nothing was too much trouble. I also worked with Caitlin and Bee, who were brilliant. The whole team were very patient and took their time to understand my somewhat complex requirements, which they managed to get right to a tee. I would definitely recommend this service to others.
Filis Mubayiwa of Delta Legal & Corporate Ltd
Great service overall. Very helpful when asked questions. Thank you.
Nick Medlock of Real People Ltd
I have been really happy with the service provided by Dale and the Webfactory team. From initial enquiry to the production of the website all of the team have been friendly & professional. Dale was really patient when dealing with all my questions & alterations. Thank you for all your help.
Wendy Fairman of Tourist Telescopes
Amazing service from start to finish. Highly recommend.
Laura Jones of Newport And Carisbrooke Community Council
Good service. Dale responsive to requests and most helpful. Pleased with design!
Keith Grainger of Keith Grainger Wine Writer & Educator
Extremely happy with the way my website looks, many thanks!
Malcolm Runacres of Mr Mover
Very happy with my service with Webfactory, would definitely recommend.
Chris Knapp of CPK GAS & PLUMBING SERVICES
From the start of the process to finish I could not be happier with the work, communication and the final draft. I believe you have a customer for life in us. A HUGE THANK YOU, especially to Becky as you brought our ideas to the site perfectly.
Dennis Aryee of Compass Prestige Services ltd
Fantastic Service from Webfactory once again. Fast turnaround and brilliant design!
David Dulieu of Chase Delphi
The service has been exceptional. I am really happy with everything. Emails, contact, explaining everything, changing my little furballs with no hesitation. I cannot thank you enough for everything you have done.
Mandy Short of Tywyn Getaways
I've heard so many stories about other peoples experiences with poor website designers and customer service. However, all my expectations regarding the quality of general service, the actual design and importantly, the designer staying in touch with and updating the customer, as things progressed, have been more than met. Well done Webfactory.
Bryan Ashford of Deben Shutters
The designer and the whole support team have been fantastic with all the changes we've needed and completing them on such short notice!
Wilnelia De Jesus of Greenaway Scott
Dale did an amazing job! Thank you very much.
Kathryn Mator of Nazar Design
Becky was excellent and got the website spot on for what we envisaged.
David Adu-Brobbey of Jigsaw
Becky was brilliant! She did a fantastic job and in the specified time. She designed it how I wanted despite my vague instructions and I am very pleased with the outcome.
Lloyd Davies of Delyn Warehousing
Excellent service and delivery. Becky went above and beyond and designed the site exactly to specifications. Thank you!
Oliver Jones of Jones Reynolds
Wow, the website turned out better than I could of imagined thank you Webfactory.
Norman Gray of Wicked Rimz
Personalised service, professional yet approachable and highly recommended. The development of my website was smooth going, from start to finish with communications on updates and prompt actions on queries which helps me to monitor on progress. Well done for a good job to designer Steve and colleagues.
Maria Stella of Sorai Sauces
10/10 service from Steve and Caitlin lovely people, super friendly and very helpful. I highly recommend
Michael Hillyer of HD Landscaping
Overall I am very happy with everything, very good communication and very helpful as I have no idea what I'm doing with technology. Thank you
Samia Rashid of Samia's Driving School
Webfactory team are professionals, always ready to help me through the different stages of my website and answering all questions.
Lucia Williams of Star Ascend UK LIMITED
Fantastic service, Steve was an absolute godsend. Great designer with a great imagination and got everything to a T, any information he was lacking he just used his experience on design and filled in the blanks. A big thanks to Steve and the team for a great work of art, 5 star service
Shaun Walker of Violet Valentine
Steve is amazing - that's two websites he has created for me now and his communication, speed and creative mind is brilliant. Im so happy!
Layla Anna-Lee of The Future Group Co
Caitlin and Becky have been fantastic getting my site done. Very efficient and professional throughout the whole process. I sincerely appreciate their flexibility and willingness to help each time I requested changes. Thank you.
Sekai Fraser of Clemsi Consultancy
Steve has been amazing throughout the entire project in assisting me to create a website for my new business. Every transaction was done in a timely manner with all changes and updates being returned same day or next day which kept the flow of the creation going steadily. It's been a pleasure working with Steve during the project. Steve's advice and guidance has been invaluable and he made the whole experience effortlessly enjoyable! Thank you!
Lynne Moran of Hamlyn
the web design was excellent and Steve really captured the right vibe for the website design. It has exceeded my expectations. Caitlin who I spoke to before I signed up with you was also excellent. She was patient, incredibly informative and helpful.
Harmit Dhaliwal of Pinnacle Support Services Ltd
The service has been brilliant. I think it's fair to say I am not an easy customer. Jamie has been patient and brilliant with me and I am over the moon with my website. Thank you do much.
Rachel Ratcliffe of Ratcliffe Therapeutic Counselling
I had no idea what I was doing and the Webfactory team took the time and trouble to walk me through the process. I think the end result was worth the money.
Iain Macpherson of Thinking System Consultancy
Becky was the most patient and attentive designer I have ever come across. If it was not for the lockdown, we would have come down to give her a hug! All the best.
Dr Agniva Banerjee of Estétican
Steve was great at getting my website design done! He listened very well and everything was there as expected 1st time round. He did an even better job that filling in the blanks that I wasn't sure of and didn't provide. Excellent service.
Greg Simpson of Greg Simpson
I have been really impressed with your service from start to finish. I found your Welcome Pack easy to complete and well designed so that I could explain my ideas for my website. Becky interpreted my instructions really well and her first draft was very close to the finished website. She also acted on my feedback in a positive and timely manner.
James Dubois of Qi Business Solutions
Good friendly service!
Annette Dasent of My Happy Home
From the sparse brief I gave Jamie he has created a website I will be proud of. Love the cleanness and colours. Really pleased!
Elizabeth Coe of Elizabeth Coe
Becky was great. She took my designs and understood what I wanted to achieve and made it into a website I'm very happy with. She responded to every point in good time.
Declan Hanrahan of The Broadcast Guy
Excellent work and very pleased with the website. Jamie done an excellent job on this site and worked very efficiently.
Charisse Monero of Charisse Monero
Great service from start to finish. Website was designed exactly how I had imagined and I was always kept up to date with progress - Highly recommend
Lloyd Groves of Lloyd Groves
Webfactory has been absolutely fantastic and has gone above and beyond to sort out our website. They completely understood our vision and were very prompt and good at making the changes. I have already recommended them to two different people. Thanks again.
Roshan Sothinathan of Morden Park Dental Practice
Very good service, extremely impressed with the product and with my interactions with your team, and with Dale in particular. Friendly, efficient and with great customer service.
Andrew Bullen of Reusables UK
An excellent service. Thank you.
MILES HADLEY of Miles Hadley
Very quick responses, found the entire process easy.
Patrick Tighe of Carrowhugh Group Limited
Excellent service from start to finish, every person I dealt with was professional, courteous and dealt with my queries in a very timely fashion.
Alan Smith of Modular Solutions International Limited
Working with your Designer, Becky, has been great. The first draft of the website incorporated all of our requirements and it looked fantastic too! The proofing process was efficient, with strong lines of communication between our project manager and Becky at all times.
Ian Welch of WR Events
Excellent communication, intuitive design and professional service.
Jon Neale of The Virtual Bench
Jamie has done an amazing job! I love the web site he has designed for me it is exactly as I wanted it. All my emails have been answered quickly and I have been given lots of advice and all my questions answered. I would highly recommend Webfactory to anyone looking to set up their website.
Tanya Roda of Tanya Roda
From the first phone call all the way to website finish, amazing team. Caitlin made everything easy for us totally on the ball knows her stuff, perfect service. Steve got all the information from Caitlin and knocked it out of the park first time, 5 stars is not enough to rate.
Darren Mckeown of Its Go Time LTD
It's been a great service, really speedy with a lovely design. I'm looking forward to going live. Thank you!
Jemma Ricketts of Enchanted Plants Ltd.
The service has been realy good. Dale has been etremely quick to respond and help with any amendments
Gavin Higgins of Flanagan Labour Hire Ltd
My website looks amazing, Dale did an amazing job. Every one at Webfactory have been amazingly helpful.
Duncan Fernley of StarPort PCs LTD
Becky was fantastic. Totally understood what I needed and worked on getting it spot on. Thank you
Jon Webster of EOS Security Limited
Really easy process so far with great customer service when required
Viv Williams of Viv Williams Consulting Ltd
I was very impressed with the website design. The process was so much easier than I expected. Each person I dealt with was so helpful. Their ideas were great, in fact, better than mine. I would say it was worth every penny.
Lesley Graves of Dimensional Hypnosis
I'm really happy we chose to work with Webfactory - the website looks fantastic! The service was very professional, communication was clear and changes were made quickly and accurately. I would definitely recommend Webfactory (and use them again in the future!).
Lois Day of Humans in Finance
Fantastic company! Steve has understood my brief from the very start and designed my logo and built my website beyond my expectations! Extremely patient with the constant small changes requested by me. Amazing service that I would highly recommend!
Sarah Vinall of Sarah Vinall
Becky has done a brilliant job, she has been very responsive, creative and helpful.
Marvin Samuel of Inner-self Life Counselling
Very helpful and efficient service. We are very happy with our experience.
Hannah Thomson of /Therapy London Counselling
Absolutely brilliant service, and thrilled to bits with the Website design....thank you Steve, you're a gem. Nothing is to much trouble and when you're a complete novice like me that's a real plus. Customer Service to Web Design are excellent and really know their stuff and I would 100% recommend Webfactory.
Lesley King-Farrar of Warren Arts & Craft
Dale was fantastic, website was spot on and exactly what we asked for. Always recommend web factory to everyone who mentions needing a website. your entire team are fantastic and I wouldn't go anywhere else.
Emily Sime of YesOvens UK
I cannot praise Steve enough. He helped me realise my vision through a very high level of professionalism and quick responses to my requests and patiently worked through my ideas. I am so grateful. From the position of not having a clue how to start building a website, I have something now I am proud to show to represent my business. The process of achieving this is entirely due to the support of Caitlin and Steve.
Janie Shepherd-Miller of Your Voice For Life
Excellent service, quick turnaround time. Really pleased with the result, thank you!
Amy Tullin of London Affiliation of Physician Associates
Quick, efficient and professional service provided by Becky with a great end result. I will be using Webfactory for all future website works.
Josh Pankhurst of Pankhurst Contracting Ltd
Dale was really responsive with the website design and had some great ideas that I really liked. I'm really happy with the other services so far too, such as the hosting and Content Manager.
David Meredith of David Meredith Translations Ltd.
Steve has been brilliant, I can't fault him in any way - the website is better than I hoped for, he's been really helpful and given me some good suggestions for making it accessible and easy to use. Great job!! I'd definitely recommend Webfactory based on my experience so far.
Kay Garner of Knighton Day Nursery and Pre School
I have been very impressed with the speed of the service and also with Steve, my website designer. He took all my ideas and thoughts on how I visualised my website to be and built just what I wanted. Fantastic!!
Tracy Heath of The Little Shop Of Crafts
Steve has been brilliant. Not only has he produced exceptional work, I found him to be patient and happy to get things exactly as I wanted them.
Laura Kampers of Laura Kampers
5 stars for Steve and 5 stars for WebFactory - I love you guys
Charlotte Adekoya of Jo-Essel Ltd
The designer Becky has went above and beyond to create something beautiful, it's like she took an image from my mind and put it on the web. Absolutely first class. She's a credit to the Webfactory.
Kieran McNulty of ZOE Competitions
Great service and reasonably priced. Good level of communication and updates and the build was completed quickly, with requested amendments swiftly made. Very happy with the overall service.
Charles Adakwa-Yiadom of AFROCADEA
I have been most impressed with the overall service. I received such a good advice on how to design my website. Steve was efficient and very creative. The end result is absolutely amazing! I am looking forward to going live with the website. Thank you so much.
Maria Cryan of Maria Cryan - Interpreter & Translations,
Fantastic service throughout with great customer service!!!
Kevin Moran of GroundworX
Steve and the team at Webfactory worked closely with us to completely redesign our website. The result is a professional and well structured site which fully met our requirements. As we developed and refined our requirements, the Webfactory team provided clear guidance and recommendations throughout the process.
David Edmonds of More Metrics
Surpassed all expectations. Clear and concise communications and great design execution. Very happy customer :)
David Gilston of Thunkgood
The team have been wonderful, so patient and often, mind readers too. Nothing has been too much trouble for Jamie. He has been incredibly creative and really captured my style and personality and the angle I needed for a website in a highly competitive and constantly changing industry. Everyone I've shown the site to has commented on how impressive it is. It really showcases your design skills, and my skills too. I can't wait to get custom from it!
Martine Dunn of Martine Dunn Voiceover Artist
Great website thanks. Jamie followed my brief and added great design and delivered a first class website. I would definitely recommend Webfactory. Great website at a great price. Thanks guys.
Elliot Stevenson-Smith of Clear Braces Chichester
Jamie was great - He designed the website beautifully and managed to complete the website very quickly. Thank you Webfacotry!
Hollie Tudor-Smith of Verde Corporate Finance
The service has been excellent. Communication was clear and the end product exceeded my expectations.
Fraser Dyer of FED London
It was absolutely perfect service from Steve, he managed to do my website exactly the way I wanted as I am very detail attached person and everything needed to perfect for me so he made it all to look amazing!
Liga Kundzina of My Wooden House
A big thank you to Steve and Caitlin for making this an easy process and helping all the way.
Sean Moss-hayes of Baytrack Company
Really pleased with my website! Looks fabulous.
Anna Mandhar of Master Your Greatest Destiny
As web design and set up is not my field of expertise, I was very pleased with the levels of service, support and patience I received from Becky & Caitlin as I asked many of what may have seemed dumb questions. I would highly recommend their service to others.
Mark Gilbert of Mark Gilbert
Very pleased with the Design from WebFactory. Things were done on schedule and the communication was great. A+++
Michael Hanley of MAHAN
I have been very pleased and impressed by the professionalism shown by your team at Webfactory, who are always so accommodating with my request(s) and enquiries. You guys have build me a clean, nice looking website that is easy to navigate. I would like to see this website to be evolving and you guys at Webfactory playing your part in the respective process and having said that I hope we have a long standing relationship moving forward.
Suthventh Seralli of Customised Curriculum LTD
Love the fact that you interpreted my requirements quickly and accurately and gave me a great design. Thank you.
John Stevenson of Elm Park Media
I have used companies like Webfactory before. I wasn't expecting anything special, but I was so impressed with the turnaround times, the quality, and most importantly, there was no rush to finish. Nothing was an issue for Steve, Matthew or the rest of the team I didn't have the pleasure to deal with.
Thomas Short of 4 Fabrications & Welding LTD
Webfactory have been brilliant. Their process is simple, the staff are extremely helpful and we are delighted with our website. Thank you Webfactory!
David Dulieu of Dragonfly Marketing
I have worked with several teams to build websites before. Webfactory make the process easier and keep you up to date with changes. The best part for me was the willingness to take on board that you sometimes have to see the concept and then change your mind accordingly. They are absolutely supportive of the process and I could not praise them more highly.
Julie Greenwood of GAIA Recruitment
I moved my site from Wix.com to Webfactory, i was expecting the move to be a nightmare but with the support of Chris, Steve and Caitlin is has all been affordable, professional and smooth. Just want to say a BIG thank you to the Webfactory team i will be recommending colleagues.
Mary Cole of Hope For Future Foundation
Fantastic service!!! Very friendly, helpful & knowledgeable. Speedy delivery of the site and your guidance was welcomed and appreciated throughout!
Jawad Farooq of Jawad Farooq
Jamie was great through out the whole process. He really got my vision and was quick with changes and suggestions. I've had a lot of compliments on my website!
Sandeep Bains of Sandy Bains
The designs provided by Steve have all been excellent. They were so good it was difficult to choose from the options he provided! He understood and provided, exactly what I wanted.
Julie Keegan of Men's Weight Matters
I was extremely happy with my website, deadlines were met and the work exceeded my expectations. I could not have been happier.
David Mukanganwa of Dove Recruitment
Overall service so far has been excellent. Becky has been extremely helpful, proactive and responsive. Looking forward to testing the new website!!
Maria Miller of Wm. Skelton & Co
Excellent service. Helped with the smallest of detail extremely promptly. Great experience and I hope that continues going forward.
Aj Sodhi of Ajile Health & Fitness
Fantastic communication and support, excellent implementation of my general ideas. Overall a very simple and stress free experience! Highly Recommended
Luke Macheta of Lurox Electrical Services
Fabulous website, designers and customer service! LOVE my new website you guys nailed it! even put up with my diva demands and listened to everything I asked for and did just that! its everything I envisioned and more, would 100% recommend Thank you again!
Jessie Pile of The Brow Pod Ltd
We are extremely happy with how Steve interpreted our ideas and turned them into reality. We would highly recommend them to anyone looking for a website designer.
Michelle Scott of Physiotherapy Ltd
Really good service and very prompt. Highly recommend!
Louis Lee of Smart Fit Heating Co
Really impressed with all the work Jamie has done on both the website and logo. Thanks very much!
Laura Chipp of VATNav Ltd
The service offered is EXCELLENT. Any concerns have been addressed immediately. Everyone has been helpful. The design gave us everything we had asked for. Adjustments were made instantly. Communication between us(the client) and Webfactory was first class. We cannot recommend you highly enough. Thank you.
Diane Proudfoot of JPAC Ltd
It has been a pleasure working with the Web Factory team from start to finish, and I am absolutely delighted with all they have achieved with my website. They have far exceeded my expectations and proven to be very much on the ball, great communicators and hugely professional.
Ann Shaw of Ann Shaw Clinic Of Nutritional Medicine
Great overall service, will definitely recommend you guys. Thank you
Paul Allison of Allis Homes
Dale made everything easy from start to finish, I found the whole process really simple and I love my new website - much better than I expected! They always respond to any queries quickly, would highly recommend.
Dave Metcalfe of DSM Aluminium Ltd
First class service and a really helpful and friendly team. Really glad I chose the Webfactory to build my website :-)
Adam Golebiewski of Adam Richard Mortgages
I've been very impressed with the service up to now . Lots of back and forth and any requirements I've had have been sorted out . I'm very happy.
John Howden of John Howden Window cleaning
I'm not a techy person and I've found the whole experience stress free and simple. I really liked the fact that you could click on the examples of the style and look you want as it gave me ideas and an end result I'm really happy with.
Olivia Cosgrove of Funky Movers Ltd
The process from beginning to end has been very easy - Steve and the team have produced a website which we are very impressed with. The content management system enables us to make changes easily and quickly, without having to request them from the designer. Thank you all.
Barry Pappin of Vita Financial Limited
A great experience so far, I found the process easy to use and I would definitely use it again.
Mark Houston of Duddon Learners
Jamie did a great job at following our specifications whilst also inputting his own knowledge and experience. Any minor amendments were carried out quickly. We are very pleased with the website and would definitely recommend Webfactory to others. Thank you.
Thomas Greaves of TDG Tree Services
I am very impressed with our new website. Thanks for all of your help and a very easy system to work with. I will recommend your services where possible
Linda Maguire of Linda Maguire
Jacob and Steve were both fantastic-especially as I knew very little about building websites or the detail that is needed. Jacob helped me so much with the Welcome Pack, even in his own time and Steve was endlessly creative and patient with my stupid questions. The end result is amazing!!
Victoria Duke of Pooch on a Pedestal
Amazing! service was very helpful throughout.
Anwar Akbar of We R Crypto
Becky really embraced our brief and pretty much smashed the website first time! Any amendments needed were made quickly and accurately, Would highly recommend !
Jules Paine of Avoda Stein Limited
Steve was brilliant! He created something I was already happy with and then took on all my feedback and created an even better version. I liked that he offered advice and was not worried to challenge my thinking. When he did this he always offered a solution. Thank you!
Andrea Noble of Noble Empowerment
So far the services received for the price paid is extremely valuable. Steve has been very attentive.
Liz Haselden of Aquarius IT Ltd
Excellent service
Robbie Bruce of Shrewsbury Garage
Jamie has always responded really quickly and kept in touch. I've never needed a website before, so it's hard to know what you want, but he has been really flexible.
Aimee Davies of Dome Employment & Payment
Dale has been excellent throughout the whole process. Couldn't recommend Dale and webfactory enough.
Jordan Lawler of TicketChange
More than Helpful and exactly how I imagined!
Shaun Foyle of Foyle Carpentry
I am very please with the work Becky has done everything she has done has been spot on. Very good communication
Bradley Allen of Alpha Gold
Rhedyn was fantastic. She completely understood my brief first time. I was delighted with the result-better than I could have imagined
Wendy Leskin of Well Together Now
Dale has been really helpful and communicated speedily with regards to changes via email. I would definitely recommend Dale as a website builder.
Dan Bottomley of Summit for Success
Thank you for a very good service from start to finish. I felt like a lot of thought was put into both the logo and website by Steve and he went above and beyond what I expected from him. Not easy considering the type of website i wanted created and the limited availability of content. Timescale of designs was great and i was always kept updated. Thank you.
Michael Rogers of Have A Bet
I've been extremely impressed with the service and the website you've created for us. I will certainly be recommending you to others!
Chris Baker of The Learning Tree Day Nursery
Jamie was easy to contact and acted on requests quickly. Email correspondence with him was friendly and relaxed; he took the brief and made some suggestions which were relevant and helpful which we kept.
Kate Burnett of North West Physician Associate
I am very happy with my design. Becky my designer was more than helpful, noting was hard and difficult. Thank you
Aleksandar Budic of Aleksandar Budic Ltd
Great presentation well done! Highly recommended
Khashayar Khosravani of Phantasos Limited
Great service so far and super pleased with how my site has turned out! Thank you Jamie. You've been great!
Rebecca Doyle of KSR Bespoke Designs
Really impressed with Steve's design, keeping me up to date with where the build was and amending the site until we were happy with it.
Samantha Webb of Shieldpride Ltd
I can highly recommend webfactory's services. My designer Dale was creative, offered sound advice, very responsive and always willing to help. The whole process was handled effectively and efficiently from start to finish. Thank you very much!
Eamonn Hyland of Broadstairs Decorating Services
Steve, has been informative and helpful during the entire build process. Steve has exceeded expectations, I'm very grateful to Steve and the webfactory team for all their efforts and support in launching our new site.
Dan Astbury of Emstal
Lovely design, great communication.
Christina McDonald of Christina Mcdonald
I have received superb service so far and am very happy with my new site.
Daniel Chappell of Watches Of The North
Very Professional and helpful I would certainly recommend their service. I love my new website which was complete within the time frame fast and efficient. The support service was also very helpful.
VL Lindsay of Alchemy Therapies
All good, very obliging and pleasant to work with.
Hugh Illingworth of Classic Rolls And Bentley Hire
Very quick and helpful responses. Very easy and convenient so far
Baran Bolat of My Stone
I can only say a massive thank you to the webfactory crew. right from the beginning, they have made it really easy for me to get to what I wanted. Steve has been fantastic all the way through. Very helpful. Glad I chose Webfactory.
Joyce Okon of JJR Recruitment Ltd
Steve and the team have done a great job thus far. The communication, which for me is the most important thing, has been fantastic to this point! Thanks!
Paul Winick of GANADOR INTERNATIONAL LTD
Steve has been efficient and so helpful. So impressed with the final design, couldn't be happier!!
Leah Gamble of Leah Gamble Hypnotherapy
We felt the service we received from Webfactory was very good, we have had a great time working you and will definitely refer you to our friends, also we feel the quality of our website is second to none, I hope this review shows how happy we are with you and we can't wait to use your company again in the future, thank you.
David Green of Active Resourcing Ltd.
Steve was very helpful throughout the process. I would recommend him and the other staff. They payed great attention to detail on my project.
Mohsin Razaq of Instaevents London LTD
Both Joe and Jamie were both very prompt with the alterations to my site and their correspondence was excellent. I would recommend them to anyone wanting to build a website. What I do like is that they are always there, either online or by telephone.
Julian Bhowmick of Teeth At Oakwood
This is the second website that I have completed with Webfactory and I am delighted with the service I have received at every stage. Many thanks.
Drew McIntyre of Cowal Hospice Trust
Great experience from start to finish, great to be able to talk to a real person and have them phone you back when they say they will. Website brief was met in every aspect and looks extremely good - we are delighted.
Sian Martin of Avalon Heritage
Many thanks to Steve and everyone at WebFactory for the absolute perfect website! It was designed and developed using attention to detail, no fuss and very knowledgeable and skillful individuals. From the beginning to the end, Steve has been awesome, nothing was too much trouble for him and every change or edit was done in a timely and non judge mental way. Any suggestions were clarified and agreed before hand with plenty of time to review and amend if needed. I am delighted with the end product and would not hesitate to recommend the company to others!! Thank you.
Craig Rees of CTR Care Training Limited
You guys do a great job, very helpful, patient, informative and responsive. So happy. I've already recommended you to other people and I have a few more sites for you to build. Overall, excellent.
Stuart Perkins of UA9
I've enjoyed working with Web-factory. Good communication and all round excellent service.
Norman Lynch of Karen Brooks Nutrition And Wellbeing
I was very sceptical about using an online company to build my website, however, the end result and service along the way has been fantastic. I have been very impressed with response times which means you are always kept up to date and if something is going to take longer than expected (which isn't often the case) you are informed. Very impressed by the design of the website, Becky really captured the feel we wanted.
Leanne Leanne of Ocean Tribe
Jamie got it first time. Communication was great and he gave me clear information to help me move forward. Thank you
Tarren Raimi of Creators from Beyond
I found Becky to be really helpful and creative in making my vision happen with my website. She was reliable and always willing to share her ideas and takes. Thank you so much!
Sarah Jane Khalid of Mind Body Mode
Perfectly happy with the whole process - would happily recommend.
Richard Winfieldale of Promote Law
The service has been great. Excellent design from Jamie, I can feel from his design that this is done with a genuine passion. Excellent team, everybody has been very nice... I am over the moon to be honest. The process has been straight forward and quicker than expected. I think your company is doing an excellent job and I am very happy to have experienced it.
Celine of Krystalíange Therapy
I have been very pleased with the design and support for my website. Becky listened to my thoughts and chose the perfect design and colours.
Maria Burke of Maria Burke Natural Health Clinic
I am absolutely delighted with my new website, it's awesome! The service received from Jamie the Designer at Webfactory has been immense and I would not hesitate to recommend them to any company looking for a Website.
Pat Northway of Patron Print
I have been most impressed from the service I have received from the team at Webfactory throughout. They have been extremely efficient and helpful. The whole process has been very straight forward. I couldn't recommend them enough.
Alison Swan of Alison Swan Physiotherapy
Great service. Easy to follow
Emily Butler of Emily Butler School of Dance
From start to finish the webfactory team have been involved with developing a website that has met my requirements...Great work everyone and thank you.
Simon Hale of First Aid 1st
Nothing negative to say, Steve provided me with a well laid out web site and filled in any gaps in terms of images and text. Steve's additions were as good as I would have done them, if not better and his picture choice was excellent. I have already recommended your services to several people.
Matt Bardsley of Greenspaces Tree and Landscape Consultants Ltd
I found the whole process nice and simple
Chris Ransome of A C Electrical (North) Ltd
Amazing service from start to finish. Extremely fast response times from Becky, Awesome looking website, Becky hit the nail on the head and incorporated many features of a much more expensive site. Very impressed, eternally grateful for the stunning site you have made for me. I will be telling all my clients about you. Companies like you should be recognized for what they produce, thank you very much!
Leon Nelman of Proactive Inventories Ltd
Becky is a very unique individual with the talent to take your ideas, concepts and bring them to life. We wished for our website to bring together not just our brand,services but our values and integrity. We are amazed at the work Becky has delivered for us. Becky also has the ability to communicate and make individuals feel at ease and no change or amendment is too much trouble for her. Becky is an amazing individual and its been our pleasure to work with such a professional designer. A big thank you Becky.
Gaynor Sian Morgan of AGM Human Resourcing Ltd
Fantastic service by Jamie and the Webfactory Team. Nothing was too much trouble and I am delighted with my website. It's everything I wanted and more from design, to media images, logos, business cards and social media. If you are looking for a website, you won't be disappointed.
Melissa Cohen of Melissa Cohen Nutrition
Good service and communication. I'm happy with my website, logo and social media pages. They all look professional.
Alison Esprit of Alison Esprit Hull Voice Overs
Everyone has been fantastic, particularly Joe and Becky. I can't thank them enough. I'm sure I will still be needing your help in the future, but thank you for everything. I'm over the moon about my website and really excited about getting it finished and live.
Jennifer Deakin of JDD Psychology Services
Everybody has worked around all of our needs which has been fantastic. Very friendly & patient especially Jamie my designer who has worked really hard to produce all of the ideas I had in mind for the site. Big Thanks to all !
Kim Favell of DogsPantry
Jamie is patient and worked with me, providing better ideas along the way. Awesome!
Francis Essuman of Leap Pharma LTD
Great service from everyone at the Webfactory. Professional and knowledgeable team.
Lakshman Chandrasekera of Joining Forces
Really good service and good value. I love the site and would recommend your company on to friends
Sam Creese of Healthy Glow Nutrition
Thrilled with the design and content of the website. Service was excellent.
Maxine Appleby of HR Linx Ltd
We are and continue to be thrilled with the service we get from Webfactory and Steve. In particular we appreciate the responsiveness, and quality and ability to 'get' us and what we want and translate it into something fantastic. We get amazing feedback about both of our websites. Thank you.
Catherine Nicholson of Red Training Ltd
Very professional. The whole process was very smooth and stream lined and I was very well informed at every stage, would definitely recommend to others.
Avais Akhtar of Choke Fightwear
Excellent service, easy to use and fantastic design.
Jian Ren of Steelbox Direct
I was dreading the task of updating my website as I didn't know where to start. The web factory made the process easy and enjoyable. The results were far superior to anything I could ever have produced on my own, Thank you Dale and the rest of the team. I am delighted.
Sue Willans of Avrio Kalami
It's been fantastic and everyone has been been so helpful and flexible. The website looks great and very pleased with everything.
Stephen Kirk of Kirk Recruitment
The work was great, I would highly recommend Jamie!
Nevine Fahmy of O&T Property Management
The way this company has set up the design process is genius! You just upload everything you want through their step by step platform then they create the site! I had a few bad experiences with other website companies and it was such a relief to deal with a company who really delivers and at a reasonable price. I highly recommend using webfactory. My designer Dale was a pleasure to work with and completed the amendments I asked for with no bother. Great work! thanks guys
Alex Welsh of Magic-Al
Webfactory took all of the stress out of this process. They responded quickly to all of our questions with clear solutions. Staff very pleasant.
Roy Cotton of Ability Supported Living LTD
I am over the moon! Webfactory's design for my website is so ideally suitable, beautiful and excellently put together. Becky, the designer, showed such considerateness in evolving a style that truly suits my songs and goals. I enjoyed the co-operation aspect a lot, where I appreciated and took on board Becky's ideas, and she showed appreciation of mine. I will take pleasure in recommending Webfactory!
Anne Ryder of Anne Seagull
Jamie and Chris have been wonderful and I had lots of specifications! True professionals and very good at what they do. Thank you Jamie for knowing my taste so well and designing a website that reflects me as a person!
Veronica Dunning of Blossom ABA
Becky and Chris have been amazing, nothing is too much trouble, 5 Stars from me.
Alisha Rayson of iizzy
Great customer service experienced from start to finish and I didn't feel pressured throughout the whole process. Steve my designer was very quick to respond in a friendly but professional manner and made some great recommendations to enhance the look, keeping the website clean and user friendly. Hannah was also always at hand to help with any queries very quickly. I would definitely recommend web factory to anyone, very professional, friendly and excellent value for money.
Jany Shaddick of JSW Serviced Apartments
Always great service by Dale. It was very good that I could deal only with Dale rather than several other members of the team. I hope that the service will continue to be high quality in case I need Webfactory support once my website becomes live.
Catherine Brennan of New Forest Designs LTD
Becky did a fantastic job with the website and created something better than I could have imagined. Service was excellent.
Chris Rollinson of CJR Financial
You have provided an excellent and professional service.
Patrick Opio of PM Excellence LTD
On behalf of myself and Russell of Memorials of Sheffield we would just like to extend our appreciation to Jamie, Joe, Chris and the guys at WebFactory, from initial enquiry to now you guys have been first class and a pleasure to work with, gained trust instantly and will certainly be recommending your services. cheap pricing with a first class service! Thanks all!
Marcus Squires of Marcus Squires
Very patient, conscientious and helpful. Thank you so much.
Debbie Odunsi of LumiLux
Becky is awesome! She did exactly what we wanted and went the extra mile to satisfy our requirements. Full marks!
David Brooks of 247 Prime Limited
I have experienced a first class service. Dale has provided me with valuable knowledge and help in building our website, even though the subject is unknown to him. The website has been very well received by everyone at Aerospace NDT Ltd and we are all looking forward to "going live" Many thanks, and will definitely recommend Webfactory
David Firth of Aerospace NDT
Dale was very helpful and made a suggestions based on my ideas which made it all very easy for me - with a result I am very happy with.
Rav Ahluwalia of SOL UK Ltd
After submitting the welcome pack for my website it wasn't long when I have been informed that the first draft of the website will be ready for me to view, what a pleasant surprise that they can transfer your vision into the website to exactly how I want. Brilliant Work Jamie
Remon Adly of Top Moda Tiling Services
The service received has been fantastic, the designers have a real understanding of the end result I wanted to achieve, I'm not the easiest person to explain but Becky did a great job of understanding. The vision that I had has been created beyond my expectations. Thank you
Claire Lumb of Access All Doors
Great service. Very quick and efficient
Paul Branigan of Branigan Brickwork
Great service and well worth the money, Rhedyn did a fantastic job with the site putting her own touch on some complicated and unorganised instructions from me! A massive thank you and well done to her, she represents your company very well!
Joseph Mcconnon of Realistic Results
That was quick. Another great job! Thank you Jamie and Webfactory!
James Turner of HR Performance LTD
Very professional company that always kept me informed how things were developing. I do not regret using web factory for one minute and would easily recommend them to anybody that is thinking of starting a web site.
Stephen Worley of Alpha Lift Services
Excellent customer service and good value for money.
Dennis Sarfo-Asante of Achievers Tutoring
Replies to my emails were swift and they answered my questions.
Ian De Swarte of Iron Man Design And Manufacturing Ltd
Really happy with how things have progressed and the attention received. Many thanks.
James Turner of Human Performance Limited
I'm really happy with the design service and wish to convey my thanks to all involved. Clearly, a great team who are very customer focused.
Ross Cleaver of RGI Bus & Coach Refurbishment Ltd
I've had a great experience working with Becky and Webfactory in general. Becky has done a wonderful job creating and adjusting my vision and I am totally delighted. I look forward to working with you again in the future.
Claire Timmis of Serenity Lodge
Up to this stage its been excellent. You've made what I think is a really polished looking website that I'm going to be proud to show to the world. Its everything I wanted aesthetically and I hope will deliver the goods for my future customers. I cant wait to launch it! Thank you so much. At one point I really didn't think this would all be so easily possible. Becky you have produced something so beautiful. Its funny because its just how I pictured it in my head. Thank you.
Laura Hall of Material Girl Laura
Everyone at Webfactory has been amazing, from start to finish. Nothing was or has been too much trouble & the staff are very polite, professional & extremely helpful.
Philip Boston of Professional Steam Solutions
Thank you so much for all of your support. All of our requirements are fulfilled and we LOVE the look of it! Keep up your good work! Will diffidently recommend WEBFACTORY to anyone who need the website.
Tana Wanwatanakul of Thai Tana Ltd
I've found Steve very helpful and responsive. After a bad experience with another website design company, working with Web Factory has been very easy.
Alison Ings of People Matter IW
Everyone that I've spoken to over the phone has been very professional! I'm so pleased with the service I've been provided! Very friendly, helpful people, and I love the results of my website! Thank you so much!
Taylor Green of TJG Photography
Great, friendly service. Liked the process and ease of building the website. Prices very competitive too.
Taryn Roberts of Bristol Biltong
I am absolutely delighted with my website and I've had great feedback from friends and colleagues. Jamie was so helpful and his work is excellent (Matthew - he deserves a bonus!). I also felt that the cost represented good value for money which is important when starting up a new business
Breda Nuttall of Breda Nuttall, Careers
You have been very patient with us, thank you.
Usman Hameed of Standish Street Dental Ltd
So far so good really impressed with the service I have received so far.
Nick Quilter of The Boilerman
I would also like to rate Lyndon 5 stars for his assistance when Dale was on annual leave. In addition Nathan has also been extremely helpful and is one of the reasons I chose to use Webfactory.
Stephen Evelyn of Leased Line Experts
As someone who struggles with this type of thing I took the decision to get someone to do it for me. There are a plethora of people willing to take your money so it's a risky proposition. Webfactory delivered everything they said they would and i n an efficient, timely and cost effective manner.I made a good decision. I will be live as soon as I do my stock.
Chris Morley of Chris Morley
I'm so impressed, easy to deal with, come up with great ideas on the 1st proof. I would use again
Chris Chiverton of Bright Stars Entertainment
Overall service has been really great I would definitely recommend friends and family in the near future if anyone wanted to open a website. So far so good 10/10 customer service.
Nikhil Vadgama of Scarce Coins
From start to completion Web Factory have delivered on time and have helped and assisted through every stage and where required. Web Designer Steve has delivered far greater results than what I had expected and Steve's suggestions and adherence to time lines has been fantastic. From when I first contatced Web Factory and spoke to Nathan, I have never looked back! Thanks guys for all your efforts to date.
Gordon Foster of Gordon Foster Ltd
Exceptional service from Web Factory. Nathan was extremely helpful throughout the process - very polite and always happy to answer all of my questions! Dale in particular has been absolutely fantastic, he created an amazing website within the first draft! He was very quick to make small amendments I requested and always very patient with me! Dale and Nathan were both very professional and supportive from start to finish. The final design of my website was just as I had imagined it to be - the design and quality as a whole. I would highly recommend Web Factory to anyone looking for a professional and reputable company to design their website. Absolutely flawless!
Mari Metrama of GMG Property Services
great service, Steve was very patient with all the changes i requested and the turn around was always fast
Charlotte Owen of Charlotte Owen
Absolutely fantastic service. Everyone has been easy to talk to, Becky designed my website exactly as I had imagined it. i had a few tweaks here and there and this was done quickly and promptly without any complications. Definitely recommend.
Michelle Sidwell of Michelle Sidwell Academy of Dance
We love every aspect of this design. 10/10 Well done Jamie.
Steve Weaver of Impact Support Solutions Ltd
Rhedyn was amazing. She created an amazing site with limited instructions - she got it spot on. She was understanding, patient and creative. Rhedyn was an absolute pleasure to work with.
Sami Trillo-Blanco of Harley Bear's Coco Bites
Took all our requirements on board and delivered a fabulous website. very pleased and would definitely recommend.
David Clayton of Northern Garden Sheds
Excellent customer service. Understood what I required.
Joanna Kirk of Dress me quick
My website is yet to launch but the service so far has been exceptional. The welcome pack is a very well designed tool and my designer, Jamie, had obviously paid close attention to what I'd asked for. Communication throughout the process has been both friendly and proactive. Can't fault Webfactory.
Paul Tatlow of Alter Ego Hair Clinic
AMAZING Staff and Service.
Shepherd Kangoni of THE COMMUNITY GIANTS LTD
Actually I am extremely pleased with what you have done, and so quickly especially as I am a bit of a novice for this sort of thing and could not give you much help but am delighted, I know it's been like pulling teeth with my limited knowledge but I am so pleased with what you have done, thank you.
Cheryl Crilly of Extreme Lengths
I came into this process completely out of my comfort zone. I have asked (in my view) what might seem laughable question, but I have always been put at my ease and all questions have been answered in a professional but not condescending way. Rhedyn who has designed the logo and the website, from practically next to nothing, has been FABULOUS. Keeping me informed at ALL points and making me feel less inadequate. BRiLLIANT SERVICE
Christine Summerhill of Christine Summerhill
Very happy with the service, thanks
Catherine Achu of Gala Guest House
The final page design looks great, I'm really happy with it. Many thanks to the designer.
Jacqueline Padley of Belle Vie
Excellent service. Fast turn around. Can't fault anything.
Sean O'Donnell of Fastrack Training & Site Services
I am very pleased with all the employees of Webfactory in particular Jamie and Nathan, very helpful and their customer service was excellent. I would definitely recommend you actively to anyone requiring a website service.
Sepi Sefy of Sefy And Co
Carry on being brilliant.
Tom Eastwood of E.P.M Ltd
Efficient Polite Helpful
Natalie Vickery PhD of The Institute Of Spiritualist Mediums
Brilliant thank you so much, its exactly what we wanted.
Emily Sime of Sime Catering
I was anxious when I received the first draft of the website. I had been let down in the past with website providers/designers and was convinced this would have been the same situation. But then I received a call from Matthew Adams, and he had a chat with the designers and they were able to come up with a solution that far exceeded my expectations. Not only were they able to create the layout that I wanted but the speed in which they had created it was staggering. I had expected another week or so to get changes made, but it was all done in a day. I'm so grateful for the time, energy and care they've put into my site. It's a job well done and I would recommend their services to others.
Shade Addams of Addamsdesign
I have to say that the standard of service and professionalism from Webfactory has been brilliant. I particularly extend my thanks to Becky, who has designed both my logo and subsequently my website. She was always prompt, professional and extremely courteous in responding to emails and change requests. I will certainly be recommending her and Webfactory to those in my industry circles that want your services
Namir Al Ashbal of Motion Therapy
The team have been hugely friendly and helpful, especially Rhedyn!
Sue Russell of Windle Woofs
Very patient easy people to talk to.
David Witham of Hostal Playa Sur
Better than expected.
Sunil Gill of Select Recruitment Ltd
Genuinely the best contracted working staff that I have worked with in my role so far - fantastic company, and would recommend them to anyone needed a professionally built website quickly. Thanks so much to Lyndon and Dale for all their efforts.
Philip Collard of myConsole
Very kind team and always there when you need help.
Shilla Aciro of Tastydelishchocolate
Steve and Hannah have been great. Always quick and accurate.
Utkarsh Pednekar of Heapwell Superfoods LTD
I think what you offer is superb quality at great value for money. I have already been recommending you to others. We also plan to have you build our second website once this first one is finished :)
Catherine Nicholson of Red Training Ltd
I cannot praise Webfactory enough for their imagination, support, patience and speed in which they put our website together! Nothing has been too much trouble and at no time did I feel patronised for not knowing the correct terminology! Thank you for your continued support!!
Sue Taylor of Jigsaw Interiors
Fast and cost-effective, thanks Webfactory
Iain Tweedale of Journeying
Excellent service.
Daniyel Munir of Lamar Chartered Surveyors
I couldn't believe that Steve had created such a wonderful website for me, with minimal input from me???? Amazing!! It was as if he could see inside my head?? It's everything I wanted and more!! I'm thrilled ta bits with it. Thank you soooo much!! Kind Regards Janet
Janet Evans of Westbury Castle
It was very easy to use and the designer captured the look and feel that I wanted from the beginning.
Charlotte Pickles of Charlotte Pickles Nutrition
I cannot thank Dale and the team enough. They have all been professional, friendly, creative and extremely helpful throughout the whole process. Great job!
Keeley Lambert of Keeley Lambert
You have been brillant, thank you very much, love the ease of everything, love love the price, and love love love the website. Not tried the backoffice yet but confident everything will carry on with ease. Many Thanks to Becky and Hannah. will recommend!
Helen Sharpe of Lavender Barn
Fast, simple and well presented.
Steven Swanepoel of Instance Global
Very helpful team, who kept me informed on what was happening with the website. Lots of advice on how the site should look. Completed very quickly by the team. Thank you
Sarah Adkin of ABC Save a Life First Aid Training Company
Fantastic service! customer support was wonderful in sorting out email and website problems caused by another company. Thank you webfactory for your help!
Deborah Johnstone of Clean Impressions Ltd
I have to sincerely thank Becky for the incredible website she designed and developed for Rock Solid Recruitment. We are delighted with the result ! Becky is a great asset to Webfactory. She is very professional, creative and innovative Web Designer. I wish to thank her for her patience and understanding and for exceeding our expectations in creating a website we can all be proud of. Finally, a big thank you to Hannah for her kind help and support throughout the process. Please extend our deep gratitude to Nathan for making the whole process so easy and for his invaluable professional advice from inception. Congratulations to all of the Webfactory Team ! Best wishes and continued success - Tim, Rock Solid Recruitment.
Tim Kelly of Rock Solid Recruitment
Just, thank you so much, we are so happy with the result.
Tony Borg of Ace Of Clubs Fun Casino
The live chat on your website is such a fantastic idea! really helpful!
Emily Varnfield of Glam Dollies Beauty
Brilliant. Really helpful, kept me updated throughout and the website is fab. Thanks.
Clare Robinson-Cox of Hamason SBT
Becky has been such a great help throughout the whole process of building my website. I cannot thank her enough! Hannah has also been extremely helpful in terms of helping me choose the best site at the best cost to fit in with our needs!
Jui Joshi of Forever JuJu
Great service so far....really helpful, explanations were always clear. No hesitation in recommending WebFactory.
Wil Golby of 4 Corner Football
The service has been excellent and anytime I've needed to contact the team they have been so helpful and friendly. I would definitely recommend to anyone in need of a website.
Geoffrey Gullan of ABOVE AND BEYOND CLEANING LTD
Excellent Service, We are Really pleased with the website!!
Matthew Ball of Pretty Parrot
Steve has hit the brief spot on with a great website!
Nathan Boston of Numi Scan Ltd
Very pleased with the service.
Ken Worrall of Ken Worrall - Dog Training
The guys at the webfactory were brilliant, Everything was a very easy process and the results are fabulous.
Reggie Islyam of Reggie Islyam
Thank you for looking to incorporate my feedback on the personalisation fields to improve the user friendliness of the website.
Robert Bowker of Gift Original Ltd
I was really happy with the design, which I definitely couldn't have done myself, and how quickly the very helpful designer grasped the type of image I wanted to project from my company website.
Max Carlish of Max Films
When I initially approached Webfactory for my site build, I was very sceptical about getting the type of site I wanted having had problems with other companies in the past. The service received from Webfactory from my initial enquiries through to design and build of my site has been second to none with the people I have dealt with being friendly, helpful and professional throughout. I now have exactly the type of site I wanted with fantastic support in place when it is needed. I would recommend Webfactory to anyone requiring a website at an affordable price with a professional service all round.
Leanne Harvey of Shetland to Shire
Great service and were patient with my millions of questions. Allowed me to have input but also used your creativity and knowledge. Great experience!
Chris Keathly of Finding Common Ground
Has been a really brilliant service so far in every respect.
Lucy Jones of Crossroads Care
Steve was great to work with and very patient with any fixes, adjustments and changes I needed during the website building process. I have already recommended you to other business owners.
Sarah Bunnell of Furnishe
The designer having studied the build pack information interpreted our requirements first time and gave us an excellent site. The assistance and contact during the build process was first rate. Excellent value for money.
Godfrey Short of International Cenospheres
Could not be happier with my website, it looks so professional and for a fraction of the cost of equally impressive looking / functioning websites. I was initially worried that such a significantly lower price than many of it's (webfactory) competitors might mean a drop in quality but I could not have been more wrong!
Ruby Watson of Sundown Events
The best supplier I have worked with so far, I would recommend Webfactory, and specifically our developer, Dale Rogers, to anyone. Professional, reliable, creative, innovative and fast. And the best customer service. Truly amazing work!
Amy Hazlehurst of MyConsole
A very smooth process and I'm very pleased with the outcome
Bradley Lightbody of Bradley Lightbody
Brilliant, put exactly what I had in my head into a reality along with some of your own ideas! Thank you so much I love it!
Dylan Roberts of Dr.Kolor
Nathan, Matt and Jamie have been really helpful during the process and are a true credit to Webfactory.
Omer Robbins of Abbotts Building Contractors Ltd
All have been amazing and so helpful throughout the whole process.
Shana Langridge of Shana Beauty and Makeup
Fantastic service so far, always someone at the other end of the phone to help.
Di Martin of Exclusively Morso
The process of building the site has been slick, the people that I have dealt with have provided me with outstanding service and I am extremely pleased with the final product of my website.
Olivia Hughes of Olivia Hughes Recruitment
I am extremely happy with the service and support that I have received from Webfactory.
Bryan McCord of Pivotal Protective Services Ltd
Excellent service and design!
Mohammed Younus Maskeen of Munchtrip Ltd
Always polite, you always deliver, very professional
Julie Norman of Julie Colours - Freelance Photographer
Very helpful staff that accommodated to my unique needs!
Anil Mansigani of Incensed UK LTD
Very pleased. I was initially worried that the process of building the website was going to be long and hard but in fact it was completely the opposite. You guys made it very easy, your design team are excellent bearing in mind they are working from a written brief and to come up with a final design in short a space of time is excellent. I think you should expand your business beyond website design. In my business going forward I need various promotional design work done, for example my prospectus and I'm reluctant to go elsewhere!
Jason Moss of Jason Moss
I totally trust this company, they have walked me through the process each step of the way, my ideas were discussed and applied effectively and customer satisfaction seems paramount which is often so rare these days. I would gladly recommend their services.
Mary Hall of Holistic Pet Behaviour
Anyone that considers creating any business via the internet will quickly grasp the importance of solid testimonials. I picked these guys up whilst holidaying in Poole 2 years ago, I knew a website was the way forward, but could never find the time or face the potential costs involved. With time on my hands I made a call, turned out they were short on staff that day so I was speaking to the guy who ran it, much to my surprise he made it sound simple, fill out an enquiry form, telling us about your business and what's important to you and they'll do the rest, for what appeared to be not a lot of money. They created a logo for me, which was important to me because a wanted a visible brand that would draw customers to my website rather than a number on the side of the van. A few weeks later I had the base to work from, they had posted what I'd given them and on that first call I was told I could manage and adapt it simply. It really was easy, I soon found myself getting stuck into the sales speak and enjoyed portraying my business the way I wanted, the photos we'd been taking quickly went on and since then we have a regular stream of enquiries. Most recently I wanted 2 more pages adding promoting our kitchens & bathrooms side of the business & a face book page creating. It was the ten minutes spent on the phone sorting these items that prompted this testimonial, these people are so helpful, someone answers the phone when you ring and help you there & then. I really enjoy the way I can show people what we do through our website & how easy I can use it myself adding news items, gallery photos & testimonials. My website is something I'm proud of & something I add to regularly with ease. I am a builder from Leicester my website is jwgreenbuilders.co.uk I am happy for you to make contact. These guys are good.
Jason Green of JW Green Builders Ltd
Spot on first class service...
Chloe Sharples of Mobile Tyre Services Manchester Ltd
Webfactory restored my faith in web designers... I'm being serious! Rebecca the designer listened to exactly what I had suggested in the Welcome Pack, which meant final amendments were minimal and the entire process ran smoothly. I was able to make a quick change to one of the critical parts of the website near the end of the design, which was turned around within a day. Great service all round.
Rich Amison of Take Aim Ltd
Dale has been a real pleasure to work with and has produced a website which is exactly what I was after. I'm quite the perfectionist so there was a lot of back and forth on email, however Dale took it all in his stride and kept tweaking things until I was completely satisfied, whilst being lovely and friendly throughout!
Simon Rollings of The Complete Presenter Ltd
I had a lot of content already on my old website and had a good idea of how I wanted the new site with webfactory to look. They have surpassed themselves! I am so pleased! I have yet to work out how to update and manage the site myself yet, but an sure I'll get the help I need.I would recommend webfactory to anyone!
Rowan Hughes of Memorial Wood Pet Crematorium
I was recommended this service by a friend and I will certainly recommend the service in future to other companies. There was no pressure for payment, I was well informed of each step and the finished articles was better than I could have hoped!
Gareth Burnett of South Wales Photo Booths
Superb!
Alan Thomas of Radio Cars Liverpool Limited
All great, very professional & seemed to get what I was looking for straight away. Very prompt feedback, nice & friendly service, will recommend you guys.
Nadira Van De Grift of NV Design UK Ltd
Dale, Website looks fantastic, Thanks for doing such a good job and making the process so easy for me.
Tom Harrington of Bespoke Manufacturing Solutions LTD
First class service & web site. Wouldn't hesitate to recommend.
SLF Member of Soul Lotta Funk
Fantastic service from start to finish. Logo design was really supportive and the website looks great incorporating all the things I wanted, a really great job done!
David Williams of The Young Managers Club
The original design matched my themes and colour requirements really well and Webfactory have been very responsive to my feedback, helping me integrate a ticketing system and all my requirements efficiently and accurately.
Brian Iles of EatWalkTalk Bristol Food Tours
We found dealing with the Webfactory very easy and professional with the assistance of both Hannah Knowles and Rebecca Kinsey, it was completely hassle and stress free and the most important factor was that it was built in the uk and we could speak to someone anytime through the build process, nothing was too much trouble. would highly recommend.
Alan Hines of Scorpio Luxury Car Hire
Really good - very impressed and very cost effective.
Ian Leech of Ian Leech Professional Recruitment Ltd.
Brilliant! Fantastic Website, so clear, so professional, a Masterpiece. I think the Logo is beautiful, it is true to inclusive holistic care that embraces all yet valuing each patient/client's individuality and staff alike. It brings reassurance that the care providers would be professional, empathetic secondary to the six Cs that would just come natural. Well done.
Temby Sibanda of Diversity Care Providers Limited
Excellent service, very happy with the result.
David Feeney of NP Hire & Construction Services Ltd
Rhedyn was really helpful and patient when it came to the changes, plus worked quickly and sent updates regularly.
Sharon Day of Crystallis
I can't rate your company highly enough, as a marketing consultant I have worked with many "package based" web building companies and this is far and away the best I have every dealt with. Lovely staff, a strong understanding of my requirements and a speedy service that was exceptional especially for the price - great value for money and a company I would highly recommend.
Joanna Czternastek of Round Box Marketing
In all communications with Webfactory I have found every member of your team to be polite, friendly, well informed and very helpful. I would not hesitate to recommend Webfactory to anyone looking to create a new website for their business. Thank you!!
Tony Harding of Super Fast
Fantastic service - great staff!
Sophie Smithson of Case Consultant Solutions
I would highly recommend Webfactory for their work and in particular Rhedyn. She has been extraordinarily patient with me working through different logos and making changes to the website. She interpreted my ideas very well and also told me when she thought an idea wouldn't work. Thank you so much!
Elinor Lloyd of Elinor Lloyd
The best service ever!! I can't believe the amazing job you have done on my website! Highly recommended.
Malcolm Daniells of Bubble Pop
Extraordinary service. Fast, accurate, complete work, delivered with the minimum of 'instructions.' Remarkable and just an outstanding performance. Well done WebFactory!
Adrian Maile of Taylor Maintenance & Construction Ltd
Was amazing service and design and would definitely recommend!
Tasneem Choudhury of Tomberries Nursery Ltd.
Super Service I'm really pleased with our site. Thanks!
Rachel Lewis of Ashwood Chimneys
Brilliant service, very happy with the professional finish and workmanship 100% recommended.
Adam Roche of AR Electrics
A very helpful, polite and patient service. - would definitely recommend . Thank you to Hannah and all concerned.
Cynthia Gerrard of The Little Sewing Works
Excellent service , very pleasant staff , thrilled with all Web factory have done , I will certainly be recommending there service to other .
Penny Emberton of Gemini Care
Having built my own website years ago I was looking for a more professional look. Webfactory certainly delivered. I am more than delighted with the new look. After a very easy process, and always prompt replies when getting in contact (even out with 9-5 hours), the journey to exactly what i was looking for was surprisingly simple. Thanks Hanna, Dan, Dale and Nathan, one of the best services i have received in a very long time .
Mike Anderson of Mike Anderson Photography
Absolutely brilliant personalised service! Rebecca was brilliant and figured out exactly what I needed and just did it! Even though I took a day and an age to get the content together.
Yasin Bhatti of Trojan Special Fasteners Ltd.
Thank you. I have to say you guys really are top notch . I must admit to having been a bit sceptical when i first signed up for a website with you but i simply cannot fault you. Everything has been done how i asked at record time and e mails are always answered so promptly. Keep up the good service.
Annette Griffiths of Severn Trophies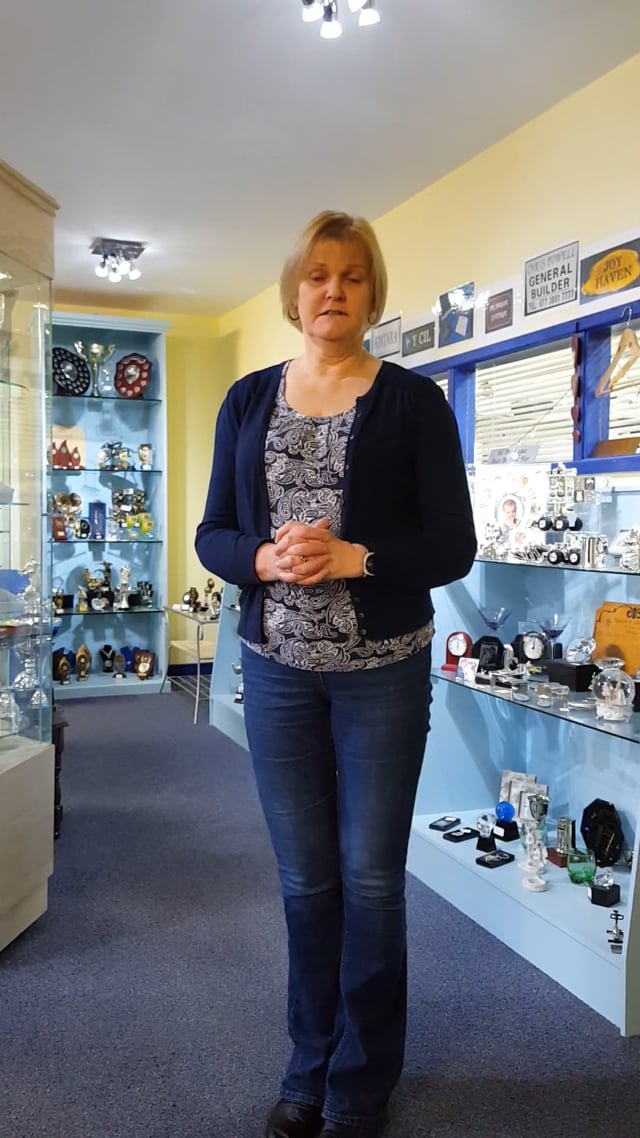 Dale was very good - and responded to all feedback.
Maire Cleary of MBC Innovate Limited
Really impressed with every stage of the process, you work quickly, efficiently and provide an exceptionally good value product.
Ross Ainger of Arlington Group Asset Management Limited
Great service, efficient, friendly and helpful team, love my website! Thanks Webfactory.
Emily Budden of Emily Budden
Friendly, Swift, efficient and brilliantly creative service. This has been painless! Thanks!
Kate Guy-Coombes of Tiny Beginnings Day Nursery
Very good communication and efficiency - beat my last website designer hands down!
Gurpreet Tulsi of Rosewood Capital Investments
So pleased with how quickly the logo and website were built. Steve got it almost right first time, was really quick to answer any of my questions. Great service so far.
Tina Stephens of Loobylou Yarns
I love it! It looks superb. I'm so pleased with the finished product…you guys should be proud of your work as it really looks fantastic.
Konrad Keller of Landmark Property Group Ltd
Very approachable and easy to deal with. Emails answered very quickly.
David Turnbull of Shipley Stoves
It was such a delightful straight forward process, and always someone to talk to if there was anything you weren't sure of. So refreshing.
Jemma Cannon of Enchanted Plants Ltd.
It was very easy to deal with anyone I rang at Webfactory and they were all patient with the questions we were asking in regard to the Web Design.
Jenny Redman of Set Construction Group Limited
Matt was extremely helpful when I was setting up my website from scratch. He was very patient and helpful explaining everything clearly. Since then Webfactory have always been responsive and happy to give advice.
Emma Docwra of Love Italy Weddings
Fantastic website and easy process. Excellent communication and fast responses to questions
Paul Rowland of Rusty Robot
All the staff I have spoken to have been very helpful and friendly, any queries and alterations were dealt with straight away. Thank you guys.
Marie Langridge of Mucky Paws Sussex
Webfactory created a fantastic website for us with all the features we required. Superfast response time for any changes. Thank you very much
Neil Smith of Nasco Load Indicators Ltd
Great company, always helpful, very quick and came up with a design for me that I love even though I didn't really know what I wanted.
Julie Terry of The Little Dolly Shop
I am extremely pleased with the service. The design is even better than I had envisaged and the whole process a lot quicker.
Jason Cunliffe of J.C.Rolex Watches
Can I just express my thanks to you and all of your team - great bunch. Thanks for all of your help!
Chris Heys of Fansof Ltd
Thank you Hannah, and also a big thank you to Lyndon for his patience and for not once showing irritation at my demands! He has been a star and I am grateful for his help. Website looks good too! So very pleased and I wouldn't hesitate to recommend you to friends and family.
Susan Lindsay of Inspire English
Excellent. Thanks very much. The process has been quick, painless and very rewarding. I will certainly recommend WebFactory should the opportunity arise. As my alter ago would say: Thank You Very Much!
Sean Morrow of Frank & Elvis
Thanks, wonderful service.
Ray Thompson of White Rose NDT Limited
Website far exceeds our expectations - its superb! Jamie has been absolutely brilliant all round in terms of interpreting the brief, inputting his ideas and ensuring great communication. We would not hesitate to recommend your services - the quality of your work is way beyond what one might expect from your low prices!
Lee Armitage of Intelligent Plans and Examinations (IPE) Ltd
From day one every member of staff has been so helpful, professional but very approachable. This has made the whole process a pleasure to undertake (something which could have been made very stressful and made you throw the towel in). I love the fact that although you can chat live (thank you to Hannah who was always quick to chat, never too busy to find out an answer and very supportive), you can also pick up the phone, this made all the difference to me at the start. I love my site (thank you Jamie for your patience and your fab ideas) and I would have no hesitation in recommending your services
Amanda Hill of Love My Socks Limited
Very, very happy, thank you.
Henk Van Molendorff of Permkill Ltd
Many thanks for completing the website for leadership and Training Skills. I am delighted with it and please pass my gratitude to all your team especially Lyndon for his great design and to Hannah for all the help and advice. Many thanks again Kind regards Jon Jon Levenson Training Director
Jon Levenson of Jon Levenson
Thank you very much for a very easy, efficient process that has produced a lovely website which we can easily update. We also loved the logo designs you produced for us.
Joseph Healy of London Irish LGBT Network
I am absolutely delighted with the new website. The process was very smooth and everybody at webfactory, has been so helpful and patient, especially Jamie, the designer.
Linda Volti of Croydon Bach Choir
I am extremely happy with the service and what has been created for my business. Thank you very much.
Mark Thorley of MT Electrical
The design and ease-of-use of our new website is great. The service is welcoming and staff are always happy to help. Couldn't recommend Webfactory enough!
Graeme Bird of The Schoolwear Centre
Many thanks to you and your team for the superb design of the GoCashless website and the brilliant service received. The functionality, ease of navigation of the web site together with the great advice given was much appreciated. ,Please especially thank Hannah, Lyndon and Richard . I have no hesitation in recommending the Webfactory.
Jon Levenson of GoCashless
I would like to say many thanks for doing my website, you are the star! Excellent service, very pleased with my website, I would recommend anyone to Webfactory in future.
Gareth Gunn of PC Glow
Absolutely fantastic all the way through built the site to how we wanted to look and work. Would highly recommend to anyone.
Annie Westwood of The Ravenswood
It was a pleasure to work with a professional team who helped and created a great site for my business.
Suren Ajamyan of Chauffeur One Limited
The service was straight forward and one-directional. The vision as clear, I was very well informed throughout and staff was great at taking initiative in their specialised industry. I had very bad experience previously with other companies and I feel comforted and relieved to have been with Webfactory this time round. Thank you very much!
Anisa Abdulrahman of Unique Planet Ltd
Excellent and efficient service throughout. Excellent value for money. So easy to manage the content too. The staff respond quickly to any requests. First class experience!
Paul McCarthy of Dr Paul McCarthy Limited
Great service throughout. Excellent value for money.
Paul McCarthy of Dr Paul McCarthy Limited
Dale has a great sense of humour and did a great job interpreting our welcome pack.
Mike Clarke of Kallima Recruitment
I would like to thank Jamie he was great at getting the site just how I wanted it. He put in lots of work and was great at suggesting things if I was confused over issues with it.
Kate Wilson of NorVern Snowboards
We are absolutely delighted with the site. It's really fantastic. Really appreciate all you've done.
David Stoller of Cowley, Knox & Guy
Webfactory provided an excellent service at a competitive price. We are very happy with our new site. It shows a professional face for the choir, in keeping with the professionalism we seek to achieve in our singing. I would happily recommend webfactory to anyone seeking a new or improved website.
John Giddings of Wetley Rocks Male Voice Choir
Excellent service with an excellent outcome, efficient and professional team read and understood the brief; particularly as I am not computer literate the completed website was exactly as I envisioned.
Jacqueline Beech of Jacqueline Beech
Great service and the site looks great. Lovely team to deal with, and followed the brief perfectly. Would definitely recommend for the future.
Ailsa Jeffrey of Northern Trader
Amazing company to work with. As a complete novice when it comes to web design these guys must have read my specs incredibly carefully because they got it spot on. Couldn't be happier! Thanks Webfactory!
Gary Berry of Gary J Berry Ltd
Very happy with the website looks great, also had a logo designed which was just what I was looking for. So all round a very good experience designing the website and would definitely recommend WebFactory to anyone looking for a new website :)
Ricky Darcangelo of 1st Choice Car Sales Ltd
I found webfactory online after searching many sites who design webpages. I was quoted a lot of money for little value and was about to give up and pay masses when I came across webfactory. They had an online chat window and after speaking with an advisor she explained to me in simple terms what was involved. Once I signed up and filled out the relevant information and uploaded everything I wanted it took approx 2-3 weeks for the proofing of my design. It was perfect exactly what I was after, literally had to make a couple of changes. I'm very pleased with the contact in-between myself and them keeping me informed and always on the end on the line to help. Would highly recommend their design team and have done to friends already. Highly satisfied customer.
Linda Candelin of Creative Curves Boudoir Photography
I would like to say thank you and all Webfactory team this website, I have few very good feedback about the website. Fantastic job well done for all Webfactory team!!!!! Thank you
Krisztian Zilahi of Professional Buildings Ltd
The website has generated a significant amount of increased business that I would have never imagined receiving. Thank you. Best wishes and have a Happy Christmas.
Paul Bailey of DJP Entertainment
Thank you!! Excited! It looks really good very happy that I chose you for my site. Thanks
Maria Bagalexi of Lexis Fitness
Hey Guys Just a message to say thanks for creating such a easily usable website, I was in a pretty sticky situation with my university work, but because the website builder was so easy to use I managed to buy myself enough time to complete my work to a higher standard.
Rhys Kinsey of LiveKarma
Thank you Webfactory you have created exactly what I wanted and responded to my changes each time very efficiently. I have enjoyed sharing the creative process with you.
Jane Mullins of Duet Care
I am extremely satisfied with the work that web factory have done for us. I think their business model is very good in that we did not want to spend a lot of money upfront for a brochure website, however to have the option to add pages afterwards and have this as part of the hosting package with constant support is very well thought out and makes perfect sense. I would recommend their services to all my friends, associates and customers with no hesitation whatsoever, furthermore they are always happy to help with tweaks and adjustments after the site has gone live. The team are very helpful and I wish them continued success for the future. Well done.
Sunil of PIP Financial
The team at Webfactory are very helpful and quick to respond and it has been a straightforward and clear process. Clearly they have a very good creative team in place with an eye for detail and good design ideas. Health Recruit and Social Care Personal Assistants now have fantastic new user friendly websites that have already received quite some very positive feedback. We would absolutely recommend Webfactory to any business looking for a well built and affordable website.
Lorraine Clarke of Health Recruit
I would like to thank you for your service. Very fast, very patient and understanding. May I especially thank Hannah Knowles who has helped me throughout the process. Splendid job!
Dawn Watson of Dawn The Plumber
From the start Matt and his team provided a hassle free service. Their attention to detail and the regular updates throughout were great. Ongoing maintenance of our site is made easy using their website manager tool. Overall a very personal and professional experience.
Gareth Oram of The Maltings Ltd
We have had our new website designed by Webfactory. From start to finish the process has been easy and straight forward. In a quick time frame with ability to cross reference and check and make changed until we were 100% happy with the new layout/set up. We would fully recommend them for value for money their customer service has been exceptional and all those involved have been extremely helpful in helping to create the right branding for our company.
Mel of K Talent
Webfactory proved to be incredibly customer-focused and provided exceptional value. They were highly responsive and quick to respond to any technical or design matter. I'm pleased with the outcome and look forward to building on the site's interactive content over coming months.
Sian Goodson of Goodson Thomas
I announced the site and it is doing really well! Just wanted to say thank you for everything you have done so far and let you know everyone seems to love it!
Ben Gilbert of Top5s
Very pleased with Cook Stars new website and our fantastic new logo! I had been dreading (and putting off) getting a new website designed but Webfactory did a brilliant job right from the beginning. There were simple explanations of what I needed to do throughout which made the process far from the arduous task I'd envisaged! I'm thrilled with the end result, the site looks professional and showcases my company beautifully. Thanks so much to Rhedyn for all your hard work and expertise - the site is so much better than I could ever have imagined. Completely delighted!
Cathy Harding of Cook Stars
We have been really pleased with the work Webfactory have done for us over the years. We've just had our website redesigned and are really pleased with the end result. Love how easy it is to make updates using their website manager tool. Prices have always been very reasonable. We would highly recommend
Rob Coles of Intelligent Financing Limited
Thanks so much Hannah, we really appreciate all your help and the timely manner it's delivered - please tell your boss how pleased we are!
Mike Ethridge of Bristol Leaflet Delivery
The search was on. We decided to change our website for many reasons, we wanted more flair, creativity, interactivity. A designer who had vision! Someone who had empathy within our frame of reference, an understanding of contemporary within Trend, and we found the very people in Webfactory! Rhedyn, you have worked miracles and totally transformed our website, it's fresh, creative, interactive, un-cluttered, bang on Trend, relative and great to look at! It's also simple and quick to edit, update and manipulate for our purposes, we love it! Thank You so much! Such a creative miracle worker! Hannah, the very first person I spoke with. It was you who gave me the confidence to trust Webfactory. You have been with me every step of the way, always there when I needed you - Thank you, you are gold dust! To all the team at Webfactory Thank you! - for your enthusiasm, "can do" attitude and friendliness. Throughout I have had a positive and a feel good experience. I confidently recommend you to anyone. Once again Thank you, you have all been brilliant!
Gil Gilroy of Wedding Day Movie
I can't thank you enough for what you've done, the site is exactly what I was going for in terms of look and layout etc. I'm so pleased with the final result and thank you once again for putting up with my fussiness!
Phil Johnstone of Pure Clean Cardiff
I have recently had a website designed by Webfactory and have to say how thrilled I am with the finished result. Having looked around at many web design companies it was hard to make a choice. As soon as I looked at their portfolio and saw other designs I knew this was the company for me. I'm not very technically minded and really liked how all contact with them was answered very promptly and in a way I could understand. I was very specific as to how I would like my website to look and the finished result surpassed my expectations. It really looks truly amazing and the feedback from friends has been extremely positive. A special thank you to Rhedyn who oversaw my design from start to finish. I would highly recommend Webfactory to anyone who wants to experience great customer service and who wishes to present themselves in a professional manner.
Stuart James of Stuart James Medium and Psychic
We did not want an off-the-shelf site, so we contacted Webfactory. It has been an easy process. They produced our website as a two way process relevant to our business. The process of using their 'Welcome Pack' made it easy to communicate our thoughts prior to design and build. Our agreed timeline was met, which was essential as we had to turn around the site in a short period of time. Post management of the site is accessible by management and very user friendly. The cost was very competitive in the web design market place.
Directors of Juno Moneta Wealth Ltd
I have been impressed with Webfactory's responsiveness. They make you feel valued, listen to all your requests and do their best to respond quickly. They've even helped me out immediately on a weekend when I had a technical issue with a new photo that somehow wouldn't show on my website. It was sorted in minutes.
Karine Rousseau of Snug in a Rug
I'm really happy with my new site. I wanted something that had impact and looked great, was easy to manage and helped me get out there and market my new business. The team at Webfactory have been amazingly helpful, flexible and friendly. They offer everything that a small business needs and I'll definitely be recommending them.
Rachel Everington of Rachel Everington Marketing
Just wanted to say how pleased I am with the new website, your help and skill has been very much appreciated. I am looking forward to a massive growth in my business since you set this up for me.
Stephen Thomas of Wealth Creation Limited
Webfactory designed my first site in 2011 and I have been working with them ever since. They gave my site a makeover in 2014 and I continue to be impressed with their level of service, communication, flexibility, and their attention to detail. Dafydd and Matt are the two people who I have had most of my dealings with and I have found them both a pleasure to work with. I would not hesitate in recommending Webfactory to friends or colleagues.
Simon Ashman of Diverse Dolls 4 All
From day one Webfactory hit the nail on the head with what I want, the communication, creativity and professionalism was there. Now that I have a fantastic website up and going I also have their fantastic support too, from me picking up the phone or chatting to one of their professionals through their website live chat link. To top it all off it took me less than 24 hours to learn how to use their content management system and update my website when I want too. They are highly recommended
Lee Williams of Maid In Wales
Having tried unsuccessfully to develop a satisfactory website using pre packaged solutions, we chose Webfactory to design our site based on their professionalism, willingness to listen and reasonable cost. They have at all times responded quickly to our queries and resolved issues promptly, though there have been very few problems that needed their attention. The management system is easy to use and allows ongoing customisation without impacting adversely on the design. Since the site went live we have had several compliments on the product focus and ease of navigation. Thoroughly recommended.
Steve & Denise White of Penllyn Collectables
It was with a high measure of trepidation that I approached the task of launching our re-brand with a new website - I need not have worried. After visiting a few companies to discuss my ideas and aims, the decision on which company to use was a simple one - the team at Webfactory talked my language, understood what I wanted and quickly got the site I wanted up and running. The real bonus was the high level of ongoing support that they have provided when it comes to updating and freshening up the look of the site. And they provided the best quote! Excellent value for money, I highly recommend them.
Ian Thomas of Ying Fan Education Service Co Ltd
We have found Webfactory to be an extremely helpful and friendly business who always provide a reliable service. With frequent updates needed to our website, they have always responded and updated our website quickly and to a very high standard.
Claudia Le Gros of Le Gros Solicitors
We have had a lot of positive comments on our website. One was from someone who booked purely on the look of it and another was a guest who actually works in your industry and was impressed! I also find it easy to change things which is a bonus as a number of other companies won't allow that. Thanks again for your ongoing help!
Judith Huygens of Lyme Tree House
I have been running my marketing business of Carriage Link for the past 18yrs during which time I have used several Website design companies. In 2013 I needed to update my site and I was very fortunate by being recommended to try 'Webfactory'. This was not a simple task, as they did not have any equestrian design experience. However, this did not phase Matt and his team at all, together they worked away until I was happy. The result was outstanding, I am always receiving compliments on how easy the site is to use, and my business has improved since the formation of their updated design. They are always extremely helpful and courteous and I would like to highly recommend their very professional company.
Clare Wigmore of Carriage Link
Just a quick thank you for the brilliant job you have done on our new website, we are very pleased with the way the Management and staff of Webfactory are always there to help and look forward to our continued business relationship, a big thumbs up from all at Canprint Ltd
Clive Jones of Canprint Ltd
Thanks, I like it - a lot. I think you've done a great job, and at fantastic value for money. I am thoroughly happy with the service and would recommend you to anybody.
Baron Frankal of Baron Frankal